My Kids
Starting with my oldest son who was born Arthur Eugene "Artie" Wilson on September 26, 1950. He married Anna Marie Luscher born May 19th, 1953. They had Christopher Harold Wilson born October 31st, 1974 and Erin Marie Wilson born August 21st, 1976.
Artie passed away on July 3rd 2016. He had many friends and those who loved him. I will miss him.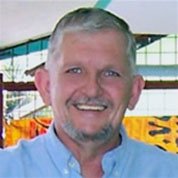 The second in line for the throne was born John Joseph "Jack" Wilson on November 19th, 1952. He married Deborah Wunder born March 14th, 1955.
They had Jennifer Susan Wilson born August 19th, 1975. The marriage ended in divorce. On March 17th 1981, Jack married Carmela Gaeta born October 21, 1957. They had Kelly Ann Wilson born January 2nd, 1987. Carmela passed away too young due to a brain aneurysm on May 31st, 1997. On July 31st, 1999, Jack married Maria Lulu Escobia. "Malou" was born November 3rd, 1974. They have Laura Rosita born on February 9, 2002 and Linda Rose born on January 11, 2006.


Our third child was born Linda Ann Wilson on July 26, 1956. She married John Bernard Vollmerhausen born December 8th, 1954. Their son is John Arthur Vollmerhausen "Johnny", born May 7th, 1994. Linda passed away, too soon on 19 Feb 2010.